Bridgend & District Football League

Bridgend & District Football League
News Report
J8 Registration forms
Author: Richard Walters, 27/07/15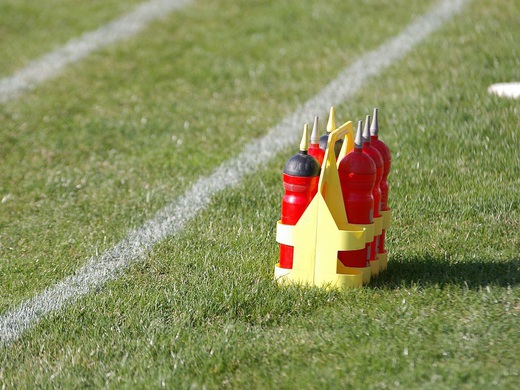 Please ensure all first names on birth certificate or Passport are written on form with the complete surname ie; Carpenter-Proctor(example) and of course male or female.
Previous club must be included especially if the player has played in another country ie; overseas or other countries in Great Britain in order the ITC (International Transfer Clearance) approval is sought by club secretary. Date of birth is next and then place of birth must be completed as seen on ID form.
Full Postal address must be included with number or house name with village, town and Post Code. Full name of school is required.
Club name must be junior club, age group must be circled unless it's not there then write it in and circle. Team ID again age group or A or B team. Name of parent(Full name)
Name of league = Bridgend and District Football League
Do not complete box for FAW number(to be completed by Junior Registration Secretary). Parents signature and date of signature.
Club secretary's name followed by full address.
Secretary's email(optional) followed by Secretary's signature and date of signature. Return to Club secretary for them to check it's correct with 2 passport sized photo's(not paper or cardboard=proper plastic coated photographic sheets) with a copy or original birth certificate or passport with certificate number present as this is used for league number.
It must then be forwarded to the Junior Registration secretary.
Please do not use staples as it takes too much time to separate forms, use paper clips or poly pockets.
Will Club secretary's please ensure player is within the league boundaries before applying for registration(if not sure contact junior registration Secretary for confirmation) you can apply for permission to sign a player out side the boundaries under special circumstances to the SWFA who will then make the decision and that decision is final.
Re-Registration forms:
Players full name with date of birth FAW number and full postal address with post code and Parents Signature.
All forms must be signed and dated by club secretary at the bottom of the sheet. New photo's must be provided with players in their 14 year, also players who have no card or the card is out of date must also provide new photo's. If player is from another club from season before please place an asterisk * by the name.
Mini re-reg
It is important that all forms have the full name of player with date of birth and their full postal address to save doing it again at under 10's. Parents signature must be completed.
Club secretary's signature and date of signature to complete the form.
This procedure is ongoing throughout the season until the registration cut off date which is the last Thursday in March.
Please note coaches must ensure names and addresses are spelled correctly to assist the junior registration secretary.
Many Thanks
Follow the site to get the latest news and results straight to your email